About us | What we do in practice? | International Development/Cooperation and Partnership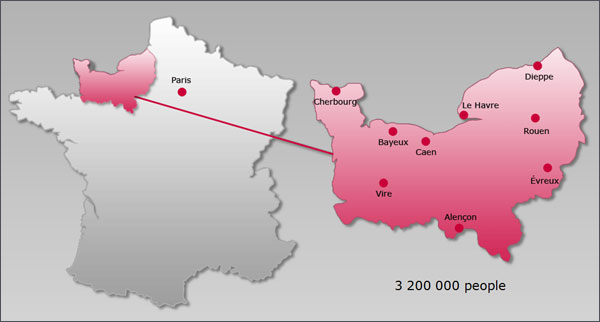 About us
ODIA Normandie (Office de diffusion et d'information artistique) is a regional organisation dedicated to the developement of the performing arts in Normandy.
We encourage and promote the touring of the work of Normandy's professional performing artists in France and abroad, through advice, networking and financial support of touring.
We work across disciplines within the performing arts: theatre, dance, music, circus, puppetry and street performance and all innovative mixed forms.
Established in Normandy since 1994, ODIA is composed of a team of ten people based in Rouen and Caen.
Governance
ODIA Normandie is a French non-profit organisation, entirely funded by the Normandy Region, the French Ministry of Culture, the Departments of Calvados, Manche, Seine-Maritime, Orne, Eure and the Cities of Caen, Rouen and Le Havre.
ODIA Normandie board and grant-giving-committee are each composed of members of these public institutions as well as performing arts professionals.
Contact us
Annaëlle Richard, adviser

+33 (0)2 35 07 98 69
+33 (0)6 82 67 98 05
Join us!
On Facebook
On Twitter
On Instagram
Subscribe to our newsletter